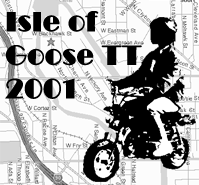 Sunday November 11th was chilly but sunny when the ChiVinMoto gathered at a clandestine spot for some Hooliganism.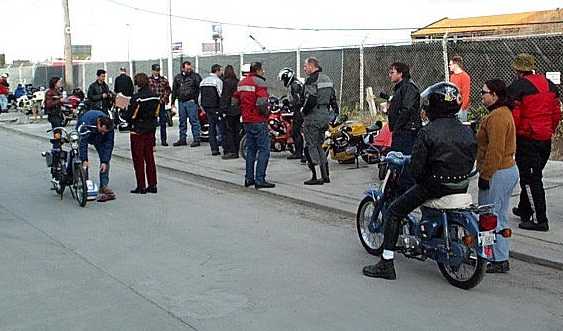 Bikes of all sizes (as long as they were under 100cc) competed for the coveted trophies (thanks Dawn!).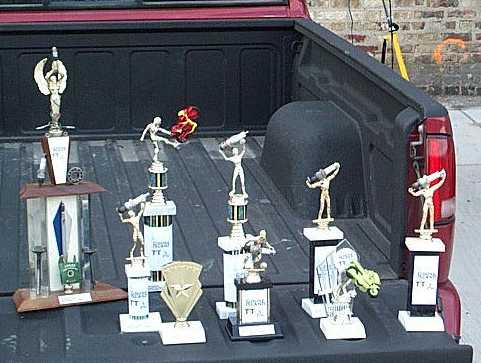 Mopeds, scooters, and others competed in 3 separate classes.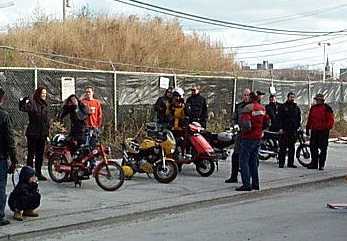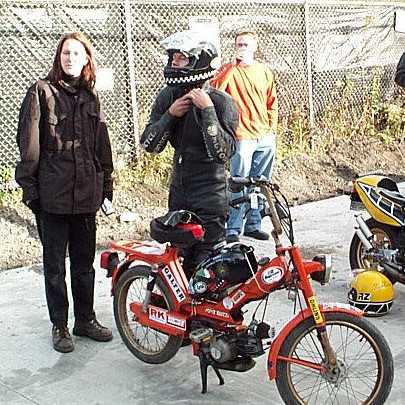 xxxxxxx

xxxxxxxxx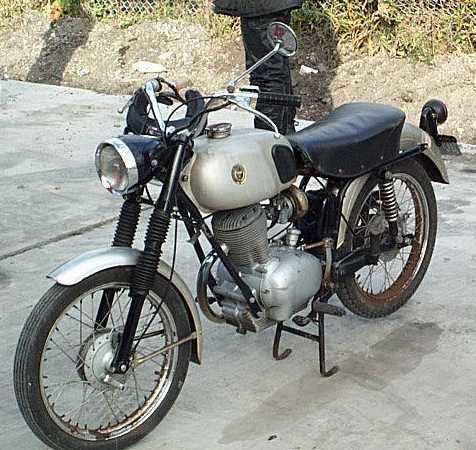 Racing consisted of 1 timed lap on a track
mapped out on the Streets of Chicago.
After times were determined the bikes were
released on a staggered start for a dash for the finish line.
(Sorry I didn't get any action shots - I was too busy racing!)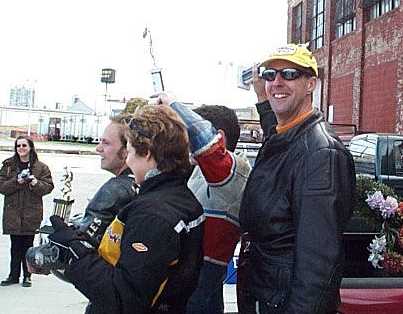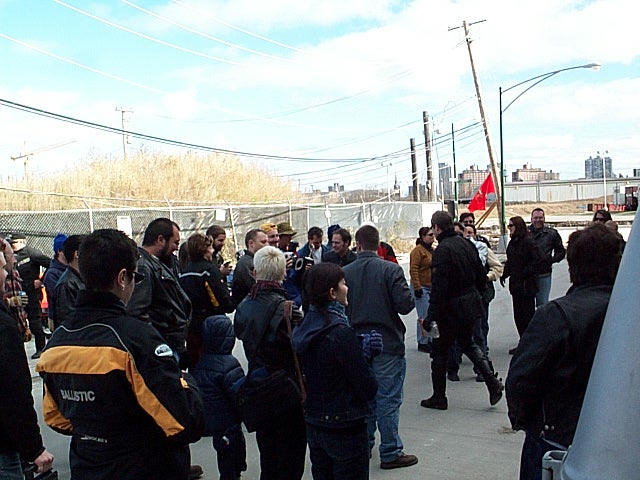 After the race there was a slow ride competition.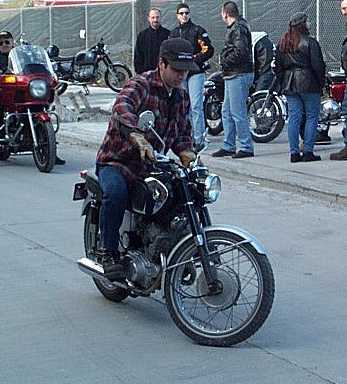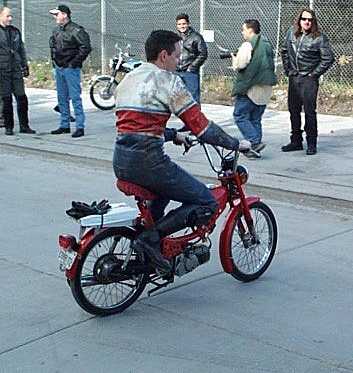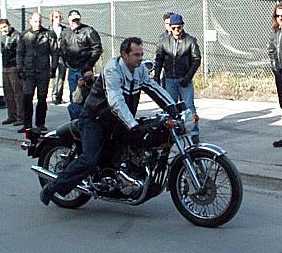 Chicago's Finest kept an eye on us after a report
of 'noisy bikes racing in the streets'.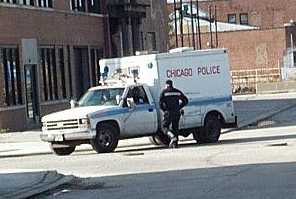 Thanks to everybody who put this together!
It was good to meet you guys.
See you all next year.
Other People's Pics from the Isle of Goose TT
Dawn
Ellen
Craig Page 1
Craig Page 2