World's Rarest RZ?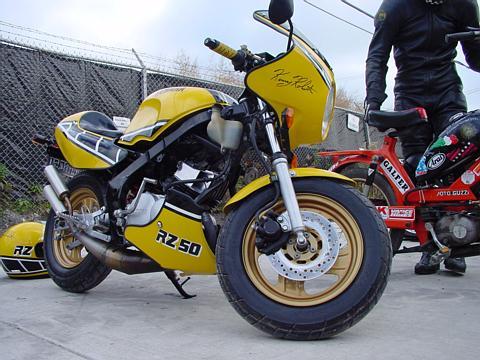 We all have our 350's, and some have brought those wonderful 500's in from Canada. There are even a few 250's floating around the states. But have you ever seen the elusive RZ50, and the Kenny Robert's signature model at that?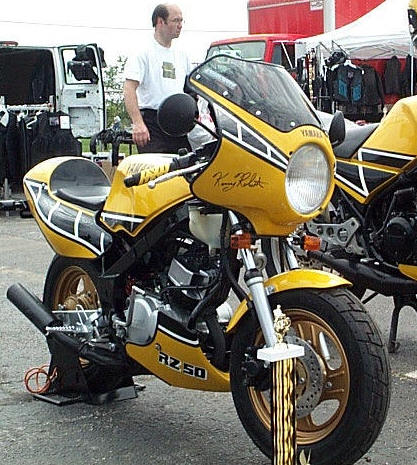 xxx xxxx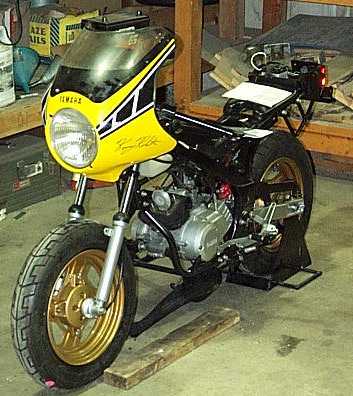 xxxxxxxxx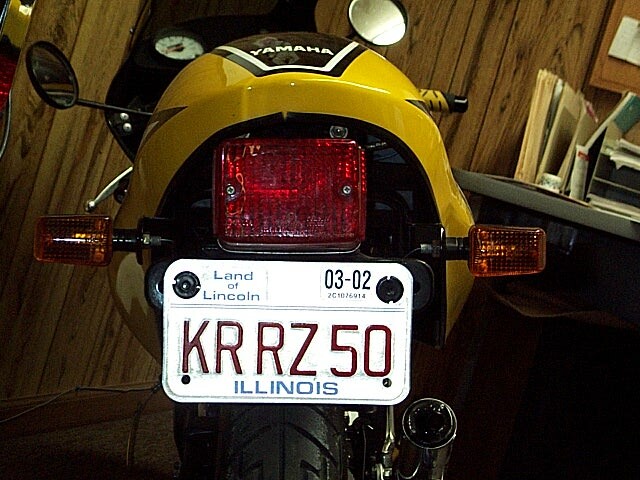 Walneck's Spring 2001 Woodstock Illinois Show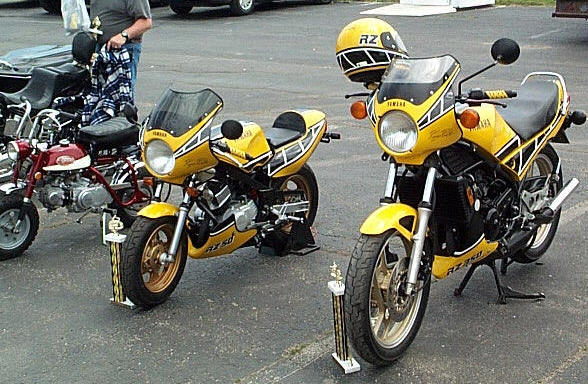 C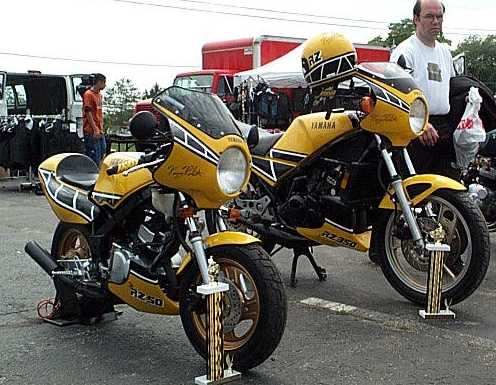 RZ50 - 1st Place Japanese Street Custom RZ350 - 1st Place Cafe Racer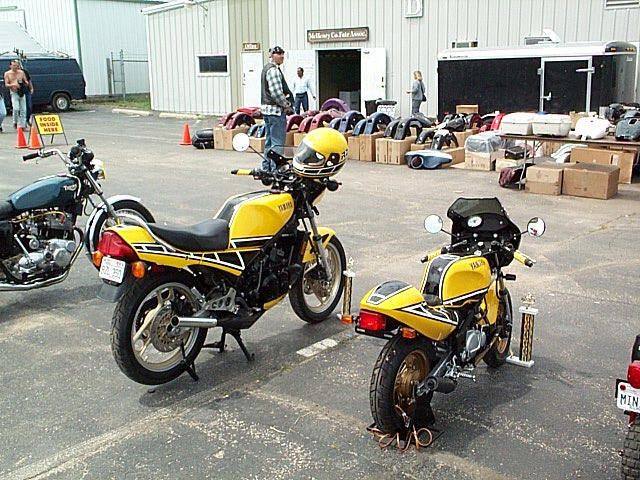 Goose Island TT - Fall 2001
Large People on Small Bikes
Racing in the Streets of Chicago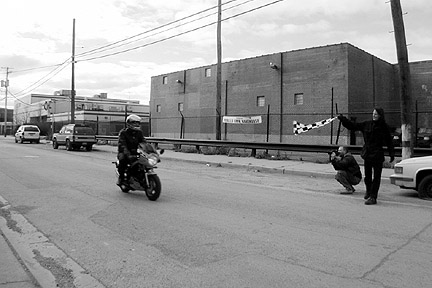 1st Place in the Race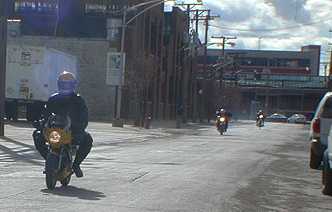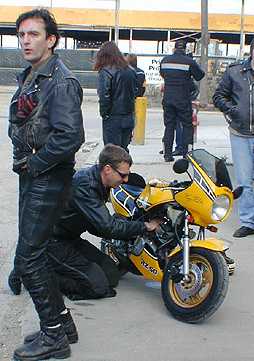 xxxx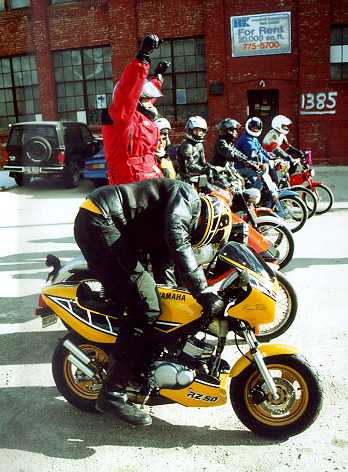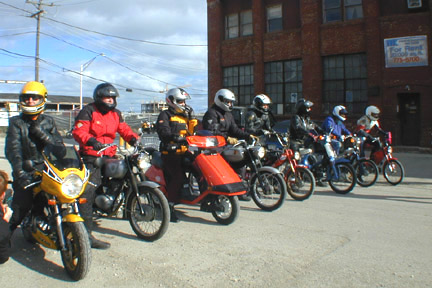 If it's under 100 cc's, it's good to go!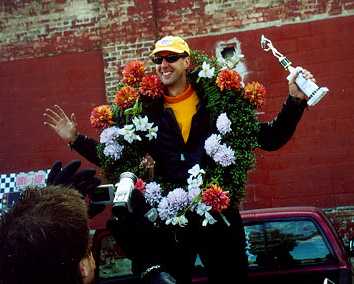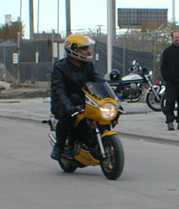 cccccccc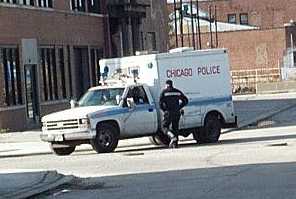 Chicago's Finest put a damper on the racing.
OK, there really is no RZ50. This was the original bike. But don't you think Yamaha should have made one? After all, the RZ350 was the last mid-size 2 Stroker in the USA.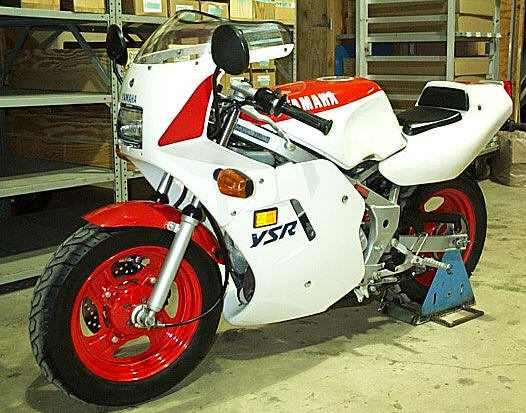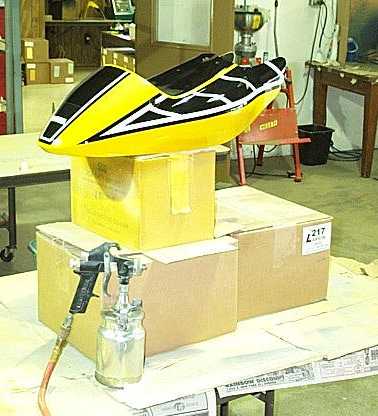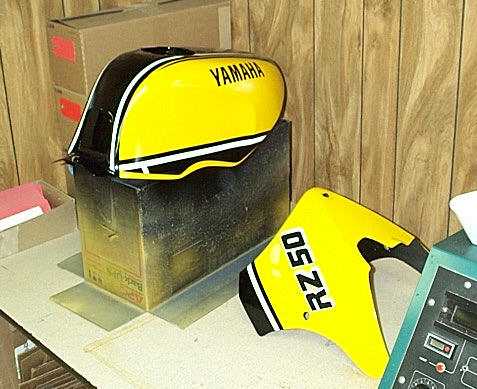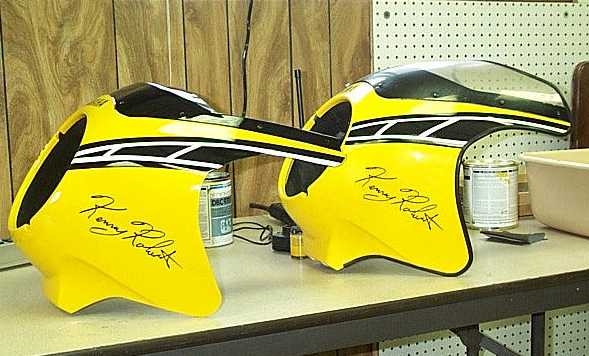 Original on right, repro on left.
It should be the Kenny Roberts JR. model!